Overview of Our Web Services
Consulting & Planning
Business Requirements Evaluation
Strategic Website Evaluation
Technical Architecture Planning
Information Architecture Planning
Content & Application Analysis
Usability Testing
Design & Development
Architecture Design
User Interface Design
Wireframe and Template Design
Creative Graphic Design
Project Code Implementation
Content Management (CMS)
Content Migration Services
Web Applications
E-Commerce Applications
CRM Integration
Social Media Applications
Site Globalization/Multi-Language
Interactive Rich Media
Mobile Device Applications
Value Added Support
Site Transition Plans
Certified CMS Training
Dedicated & Shared Hosting
E-Marketing Services
Search Engine Optimization
Site Maintenance Programs
Our Specialized Expertise
eSolutionz specializes in Web CMS solutions successfully deploying hundreds of web content management projects using DotNet, EPiServer, Elcom, SharePoint, Sitecore, and Sitefinity software, the worldwide leaders in .NET WCM software. More details on our Web CMS Services. .
Our Web Team
eSolutionz production staff is made up of a team of eBusiness specialists with substantial backgrounds in web design, development, information architecture, e-commerce and web content management, with a wealth of experience deploying websites, Intranet and Extranet solutions.
Our production-staff work in team units. Each client is assigned a base team that consists of: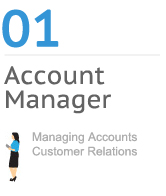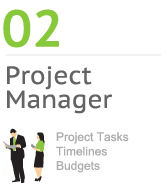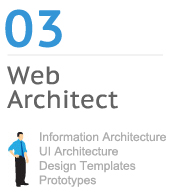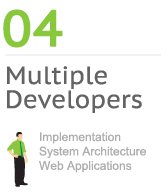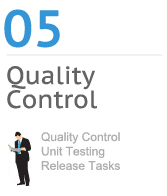 Additional team members can be added to a project at anytime depending on the client's timeline requirements, project needs such as a videographer, SEO/SEM analyst, customer engagement expert or a WCM Consultant.
Our Project Process
Our process employs a hybrid method with aspects from both waterfall and agile development methodologies allowing us to accelerate development and address changes in project deliverables that can occur throughout the process. The Waterfall methodology is the most structured of the methods, stepping through requirements, analysis, design, coding, and testing in a strict, pre-planned, "all at once" sequence. Agile software development refers to a group of based on iterative development, where requirements and solutions evolve through collaboration between self-organizing cross-functional teams. eSolutionz production process was created to ensure that our client projects are completed on time, within budget, and to the client's complete satisfaction.
A typical project goes through the following production cycle – Assessment, Planning, Design, Development, Testing, Delivery, Training and Ongoing Support.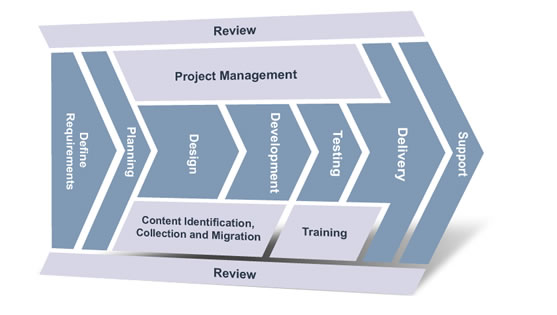 eSolutionz offers website planning, creative design, development, DotNet, Ektron, Elcom, EPiServer, Kentico, SharePoint, Sitecore, and Sitefinity implementations, CMS training and server hosting services. We invite you to get started today. Call us for a free consultation at +92-3474342033; +92-3463196069 or complete our Consultation Request From. .