Why Choose eSolutionz?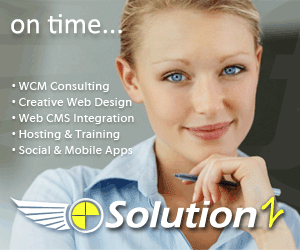 Basic service delivery isn't enough to differentiate any web development &nbsp firm in today's competitive marketplace. Understanding not only our client's web needs but their business needs has propelled eSolutionz beyond customer satisfaction to loyalty that has driven our growth since 2011.
We have established a reputation for consistently delivering mission critical, technically challenging projects under tight timelines, while also providing exceptional customer service and support to our clientele. This in turn has led to extremely positive long-term working relationships with both clients and solution partners alike. Our detailed project process was created to ensure our projects are completed on-time, on-budget, and to our clients complete satisfaction.
Knowledge & Experience
eSolutionz is made up of a team of eBusiness specialists with very strong backgrounds in web development, information architecture and content management solutions. We have applied our broad experience, technical knowledge, and business expertise in successfully deploying hundreds of commercial websites for clients worldwide. We have built up a vast amount of experience in a multitude of different markets such as medical and healthcare, tourism and entertainment, manufacturing and distribution, government and educational, security and communications and the non-profit sector.
Specialized Expertise
eSolutionz offers a unique combination of deep technical expertise and creative thinking with a wealth of experience deploying web content management software on Microsoft's .NET platform. eSolutionz partners with Ektron, Elcom, Kentico, SharePoint, Sitecore, and Sitefinity software, the worldwide leaders in .NET WCM software. eSolutionz also provides CMS server hosting and CMS software training services.
eSolutionz offers website planning, creative design, development, DotNet, Ektron, Elcom, EPiServer, Kentico, SharePoint, Sitecore, and Sitefinity implementations, CMS training and server hosting services. We invite you to get started today. Call us for a free consultation at +92-3474342033; +92-3463196069 or complete our Consultation Request From. .